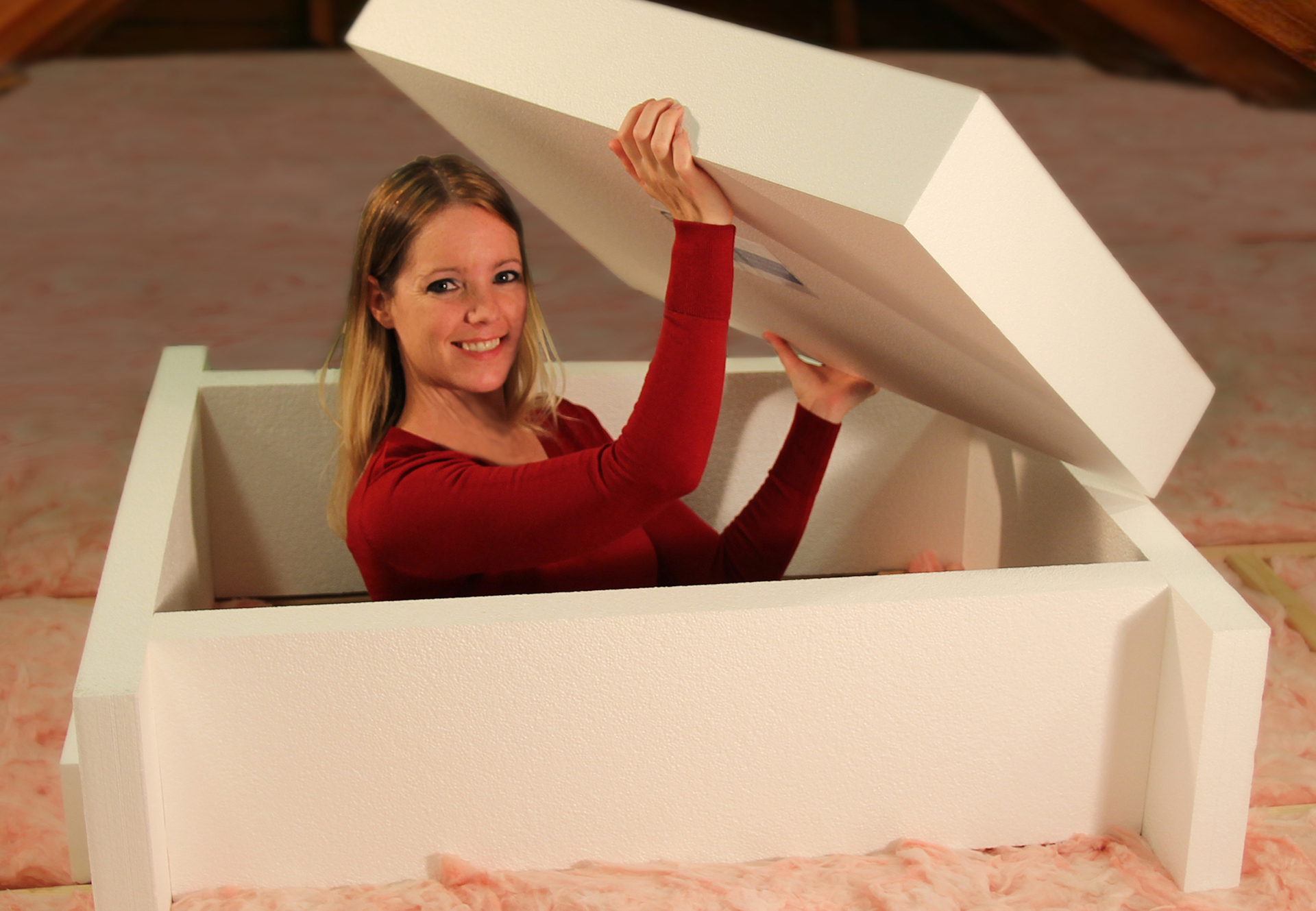 The Energy Guardian® Universal Hatch
 

Covers

The Key to:
A More Comfortable home
Better Indoor Air Quality
Reduced Heating and Cooling Costs
Eliminate an overlooked cause of mold and roof damage
A Proven, Lasting Solution- 20 Year Warranty
Named "Best Available Product" – Fine Home Building Magazine
"A Green Product Everyone Should Know About" – ThisOldHouse.com.
TEG purchase price is higher than most, so, why is it worth it?
Why should you choose The Energy Guardian® Universal Hatch Cover?
Attic Entrance Kit Shopping Checklist
How do I know that these features are essential for the product I purchase?
Residential Building Code and the Department of Energy all require these minimum standards for all work done in residential structures.  Since the 2009 edition of the Codes, these standards were made as minimum requirements. 
The Department of Energy (DOE) published its Standard Work Specifications (SWS) in 2013 that include the same minimum requirements for attic accesses.  These minimum requirements include:
A wood or equivalent protective barrier
Insulating value equal to the surrounding area
Insulation that is prevented from compression
Durable Air Seal
Expected Service Life of 20 years (Department of Energy Standard Work Specifications 2013 edition)
Don't be fooled by cheap imitations- here are some common shortcomings:
Low insulating value- would you accept that in the rest of your house?
No air seal or a limited air seal – not all air sealing measures are equal.

 

Like any other window, you need a tight, proven air seal, not one that doesn't give a complete air seal or won't last long.
Costly hidden upgrades such as the need to replacing fiberglass batt insulation with rigid foam or the need to build the wood or equivalent protective barrier

 

Flimsy material that won't last
Short or no warranty period
Do it once, do it right with The Energy Guardian® Universal Hatch Cover